Thanks for printing! Don't forget to come back to Zerorez Dallas for fresh content!

Air Duct Cleaning
Dust Bunnies? Did you know the average family home takes on 40lbs of dust per year? It's this dust and debris that can worsen allergies/asthma and cause discomfort in your home. Zerorez® has taken the same industry-leading innovation and customer service we are known for and applied that knowledge and dedication to cleaning Air Ducts the RIGHT way.
The only choice for a true clean that lasts longer.
Improve Your Air Quality & Health
1 in 5 Americans suffer from poor air quality in their home and office.
HVAC systems carry harmful particulates and promote asthma, hay fever, and allergy symptoms. A clean HVAC system promotes a healthier indoor environment, which contributes to productivity, comfort and a sense of health and well being.
We use Before & After photos to show you the results.
Before we start to clean your air ducts, we will inspect your ventilation system and take photos so that you can see the condition of your system before our cleaning. Once finished, you can see the difference with your own eyes as we take additional photos so you can see the before & after results.
Powerful Whip Line Cleaning System
Our Negative Air/HyperVac equipment includes a 3-stage hospital grade filtration with 43.6 CFM and 200psi air compressor to safely extract contaminates from the entire ventilation system.

A Clean Misting Treatment
Once finished, you have the option to upgrade your service with a fogging treatment applied inside the HVAC system. This will eliminate harmful substances while releasing ZERO toxins into the home.

Cleaner, healthier air starts with your air ducts.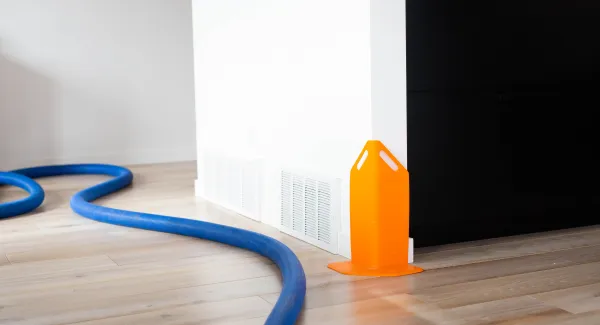 BREATHE EASY
Did you know the EPA lists indoor air quality as one of the top 5 health threats to American households?
Cleaner, healthier air starts with your ducts. The Zerorez® Removal Process ensures your air duct system is cleaned to the highest standards.
Mold, bacteria, dust and other allergens in your duct work can trigger asthma and allergies.
Your family will enjoy less dust, fresher air, and your home will stay cleaner, longer. Satisfaction guaranteed.
How Often Should HVAC Systems be Cleaned?

Frequency of cleaning depends on several factors. The National Air Duct Association states a typical household should clean their air duct system every 3-5 years. Some things that may lead a home owner to consider more frequent cleanings include:
Pets that shed high amounts of hair or dander

Prior to occupancy of a new home

After home renovations or remodeling

Residents with allergies or asthma

Water contamination or damage to the home or HVAC system

Maintenance or installation of new HVAC equipment

Why Air Duct Cleaning by ZEROREZ®?
Not only will you get the trained, certified and friendly ZEROREZ® team to provide you with our legendary customer service and detailed workmanship, you can expect:
PROFESSIONALISM
We arrive in a ZEROREZ® branded vehicle, our technicians are in full uniform with shoe covers, we use corner guards, drop cloths and perform a walk-through before and after our service.
THOROUGHNESS
We clean the entire air duct system with our scorpion air brushes and whip lines. This includes ALL openings, ALL trunk lines, ALL supply and return vents. We make multiple passes through your air duct system until it's clean. No short cuts are taken.
STATE-OF-THE-ART EQUIPMENT
Our Negative Air/HyperVac equipment includes a 3-stage hospital grade filtration with 43.6 CFM and 200psi air compressor to safely extract contaminates from the entire ventilation system.
BEFORE/AFTER PHOTOS
Our service includes before and after photos to verify it is ZEROREZ® clean.
UPFRONT PRICING
We are not a bait and switch, fly-by-the-night company with hidden fees that you will find on other coupon and online discount sites.
GUARANTEE
Our legendary no questions asked, 30 Day Gotta Love It Guarantee™.